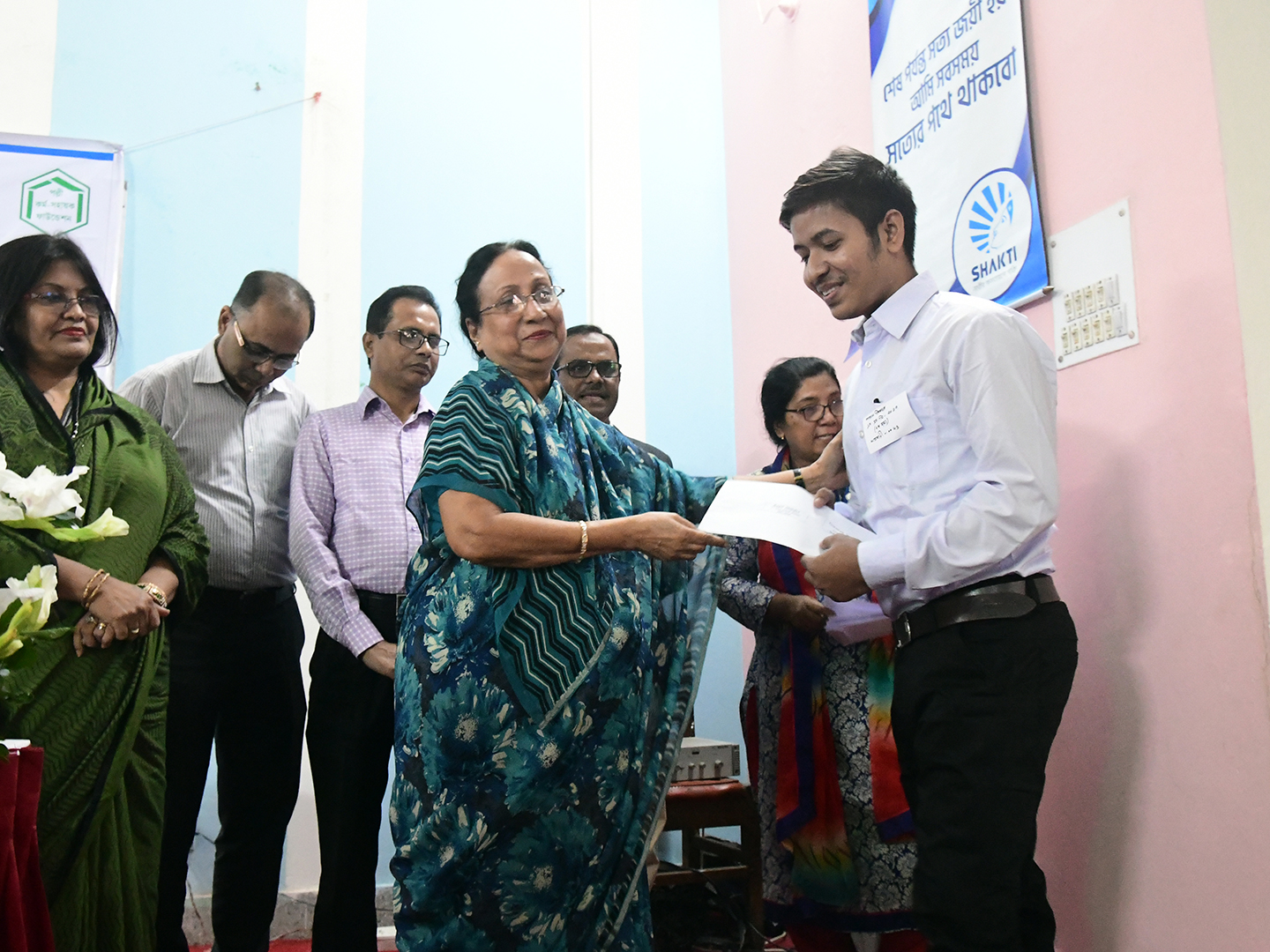 Shakti Foundation operates with the mission of improving the lives of the most disadvantaged in society. To fulfill this ambition, the Shikha Britti Program was inaugurated in 2009 which aims to tackle poverty through the most holistic weapon of development- education. Education plays an important role in improving the quality of life, reducing poverty, and attaining sustainable economic growth. That is why through this program Shakti Foundation provides educational scholarships for the meritorious students of its members.
Over the years, the network of the Shakti Foundation has grown considerably, and these members of Shakti have been able to improve their and their family's socio-economic position through merit, hard work, and Shakti's support. Shakti wants to extend this same support to bright young minds who through their own hard work and perseverance can transform their own lives. Education is the backbone of a country, but due to poverty, many students have to leave their studies behind which leads to huge potential loss and continuation of the cycle of poverty.
To prevent this, Shakti awards scholarships to the children of its members who secure a GPA of 5 or above in board exams (SSC) so that they can study further and are encouraged to do so. All awardees are given funds to pursue studies and to buy requisite educational materials. The fund for these grants comes from two sources- Shakti's Members' Welfare Fund and a fund established by PKSF. By combining these two sources, financial assistance is provided to high-achieving students.
While outstanding results of GPA 5 and above are required to normally qualify for the scholarship, Shakti recognizes how coming from marginalized backgrounds certain students have had to struggle even more so than others. That is why recognized minority communities or students having a disability or special circumstances at home can apply for the scholarship with an A minus as well. It should be noted that applications have to be sent in the month results are published to become eligible for the scholarship. That application is subsequently verified, and finally, when selected, the students are invited to a ceremony where the scholarship amount is disbursed. This ceremony organized by Shakti Foundation and PKSF is arranged to celebrate the hard work of the students and encourage them further.
The scholarship disbursed can be of two types-
One Time/Single/ Direct disbursement: This is provided through Shakti's Members Welfare Fund. HSC graduates receive a direct fund transfer to their mobile accounts or receive their grants in cash. PSC and JSC students receive the full value of their scholarships in cash.
Long-term/Multiple Disbursement: This scholarship is funded by PKSF. Students passing HSC receive their scholarship amount through cheque over two installments. SSC students can apply for this scholarship with results between 4.0 to 5.0. For members falling under certain special criteria, their children can still apply for the scholarship with GPAs of 2.5 and above.